Sintered Products
Our product range in ferrous & non-ferrous material is widely covered that fulfils the need of various industries.
Cylindrical Bearings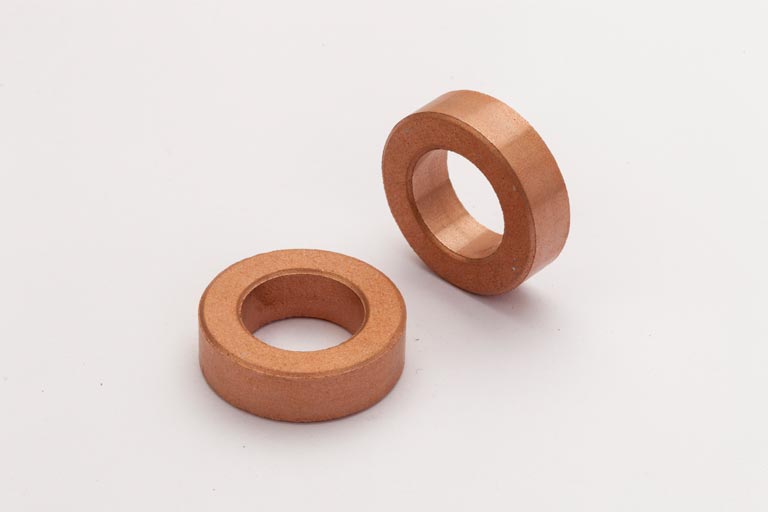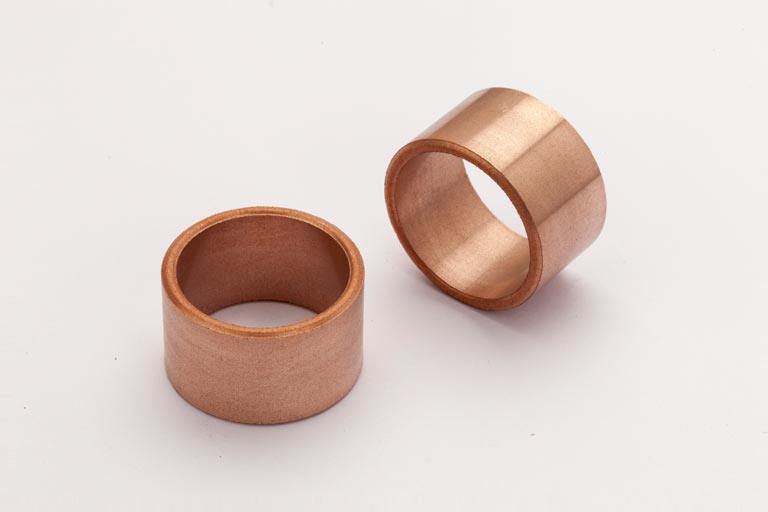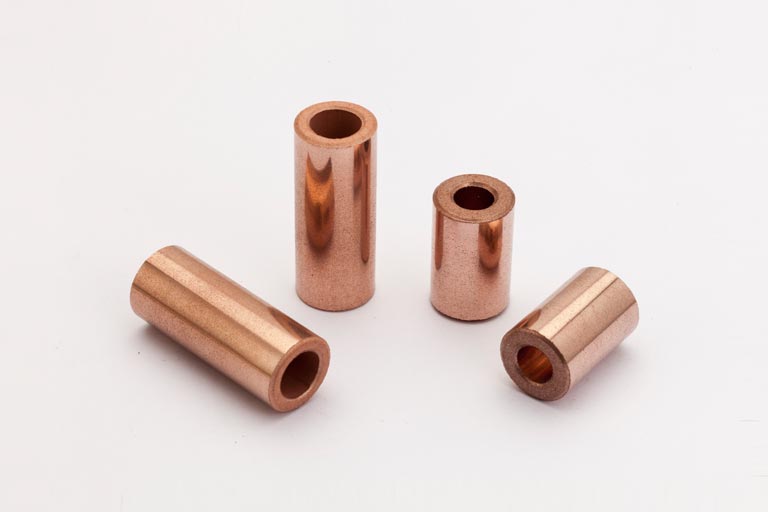 Cylindrical bearings are the simplest and most effective design of sintered bearings. They must be pressed in with a mandrel in order to achieve optimum alignment and prevent damage of sliding surface. Cylindrical bearings are the best choice where the limited space is available.
APPLICATION
Cylindrical bearings are assembled in electric motors, particularly if a ball bearings is inserted at the opposite side.
Advantages
Reliable performance.
Specialized shapes available.
As per application requirement material & lubricant are selected.
Flange Bearings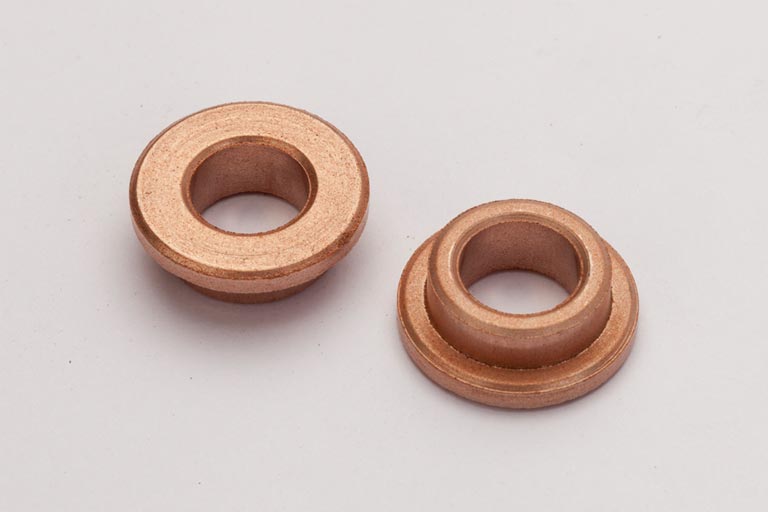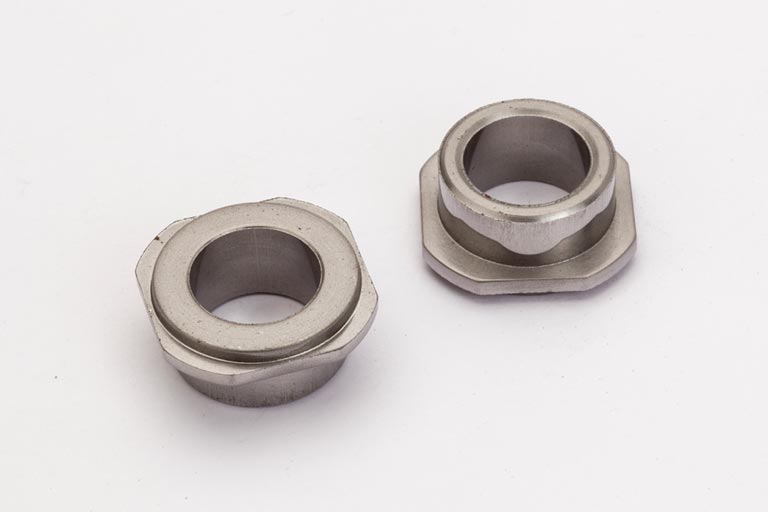 It differs from plain bearing as it has flange at one end. The flange serves as a stop in assembly. HTSP has capability to develop for the most of applications.
Application
These are used in motors which are subjected to axial loadings.
Advantages
Suitable for axial load.
Sizes are available as per customer requirements.
Spherical Bearings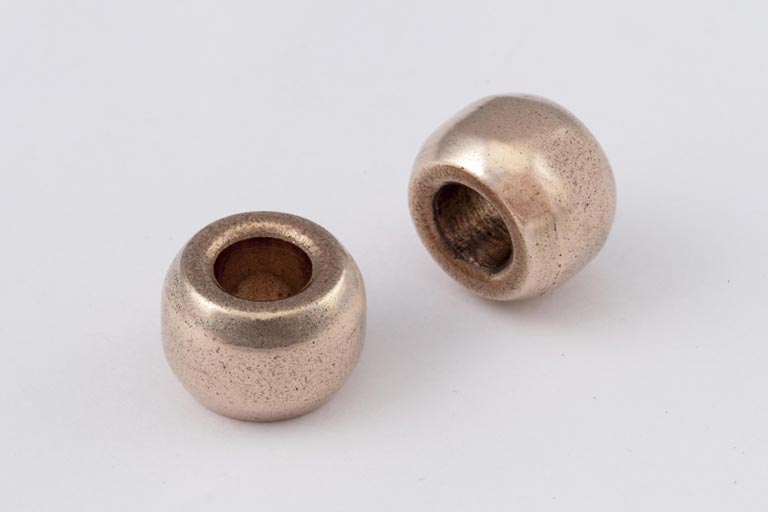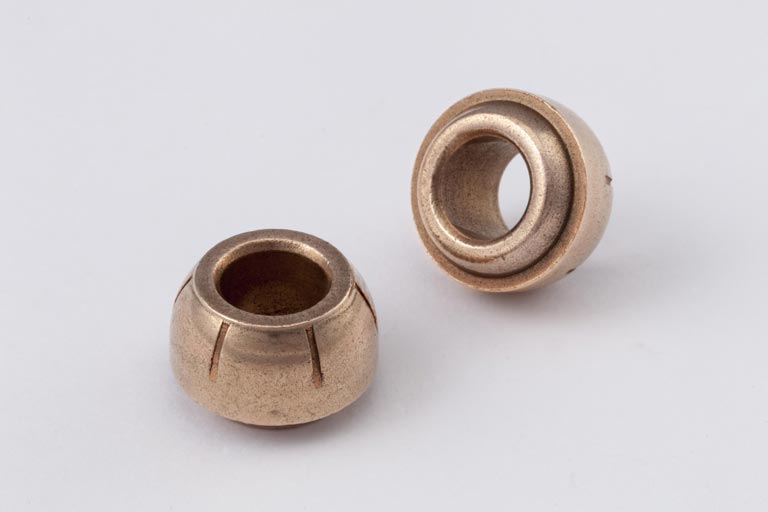 These bearings are commonly used where performance and maintenance free characteristics required as in electric motors. These bearings aligns itself easily with the shaft.
Advantages
Where self -alignment required.
The plain portion serves as distance piece in intermediate spacing.
Automotive Components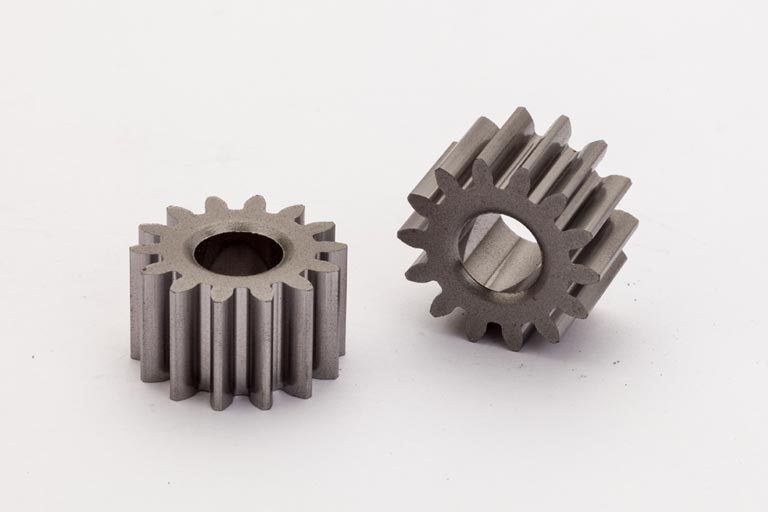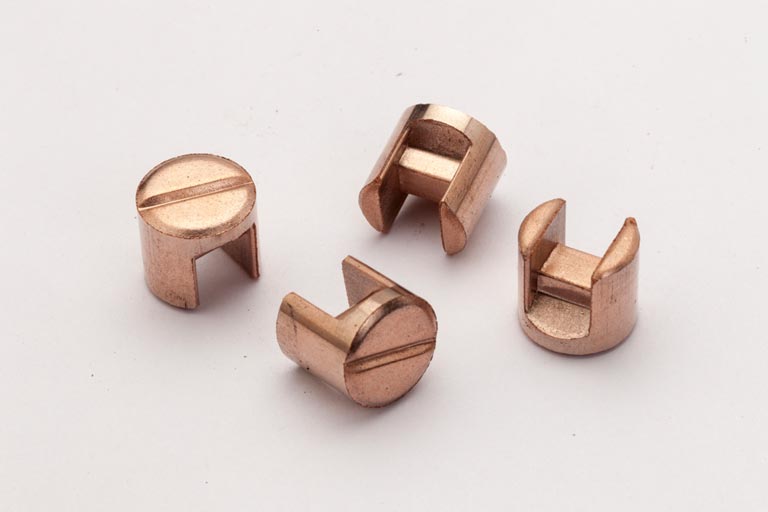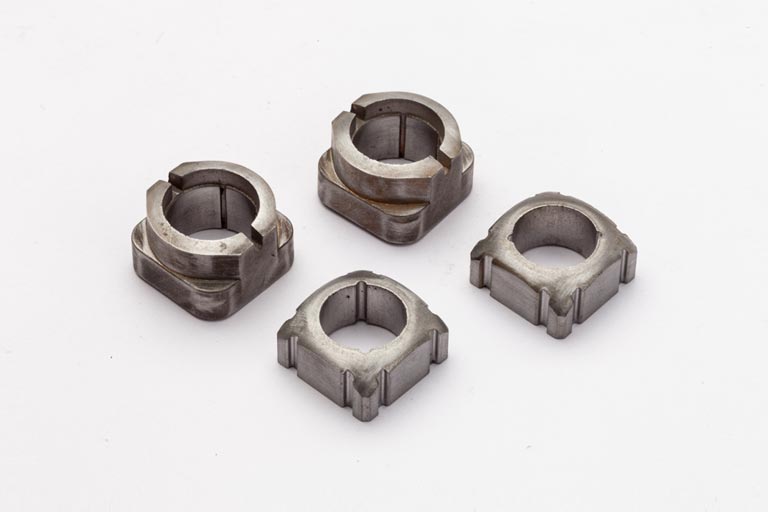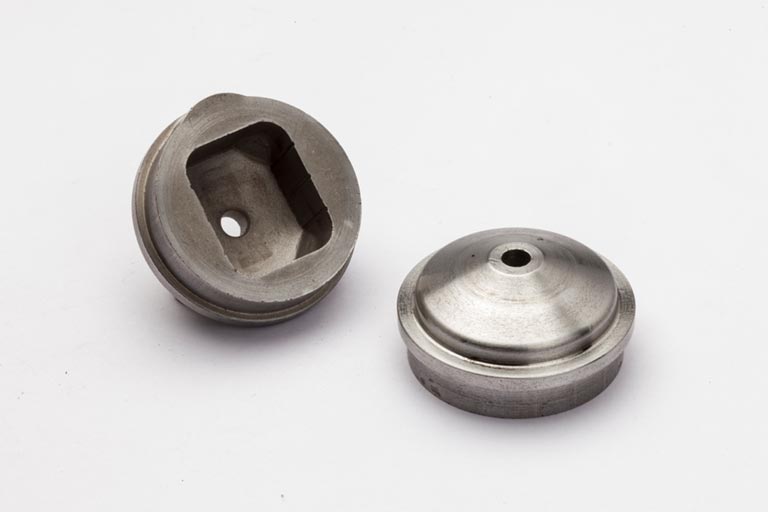 We manufacture several parts for two wheelers, three wheelers, Four wheelers & Agricultural equipment's. We supply directly to OEM's & also sub assembly suppliers of OEM's. We also undertake conversions of conventional structural metal parts into Powder Metallurgical Parts.
For automotive, we manufacture clutch bushes, plungers, gear shifter levers, sliders, gears and other miscellaneous parts. As well as Gears & rotors for lube oil pumps.
At HTSP, complex and precision products with iron, copper and special materials are produced with advanced technology.
Auto Electrical Components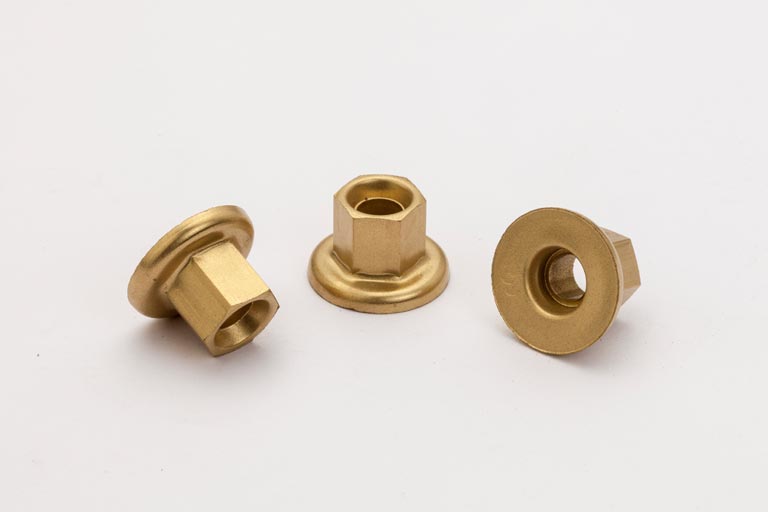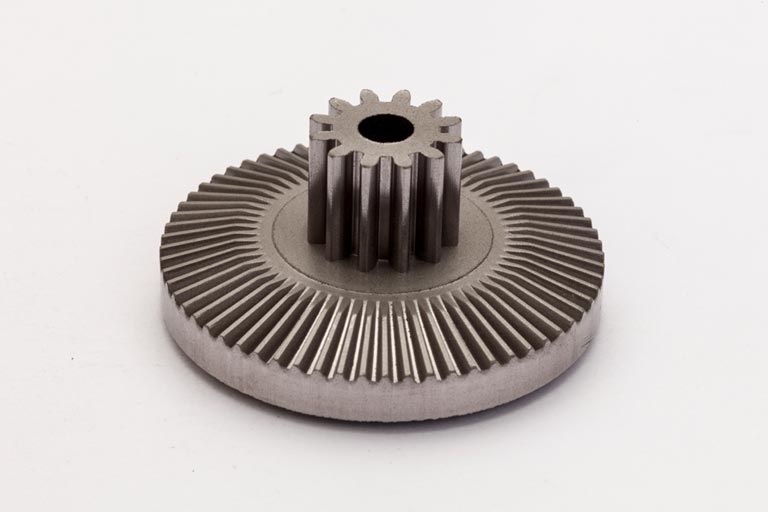 We are having almost all ranges in Ferrous & non Ferrous bearings required for Automobile Starters, Alternators, Dynamo etc.
The range of product also include spur & bevel gears which are used in lighting illumination systems along with brass components & parts manufactured which has good electrical conductivity.
Air-conditioning Machine Components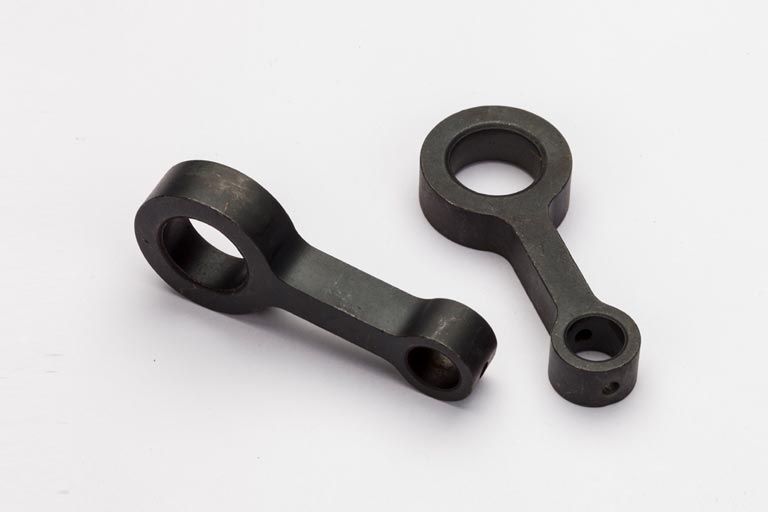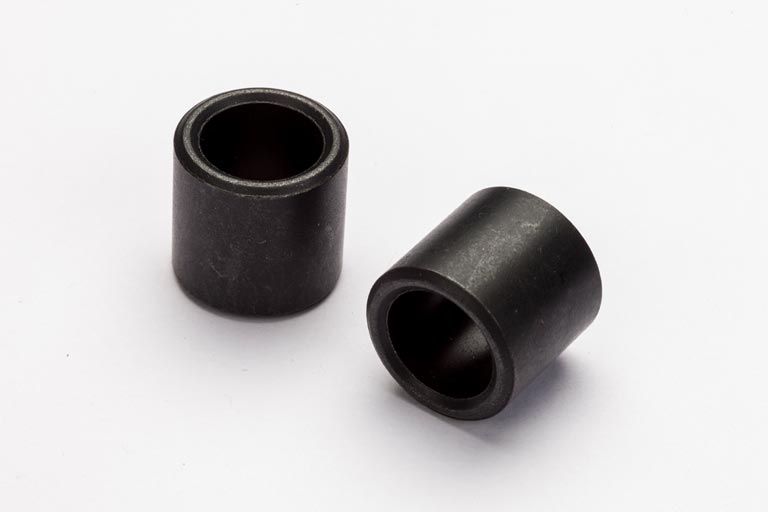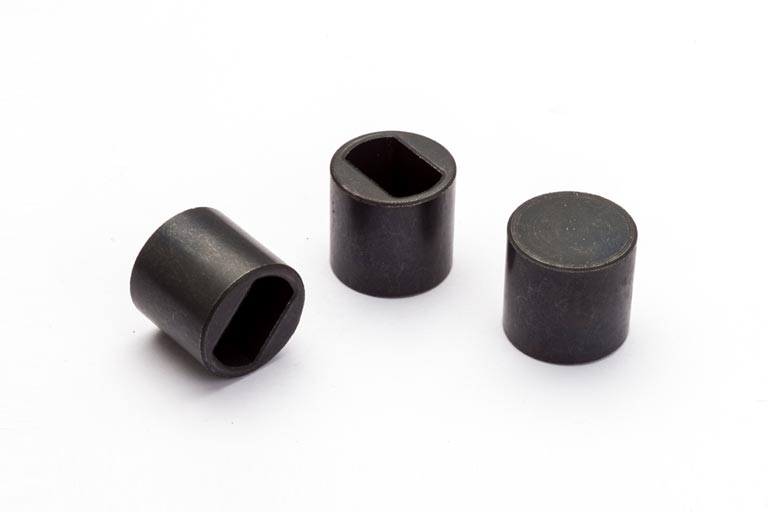 We are supplying a wide range of bearings for coolers and air conditioners for many leading brands in India and abroad.
Wide variety of bronze & iron bushes & parts are manufactured for air-conditioning machines. (connecting rods & pistons)
Power Tools Components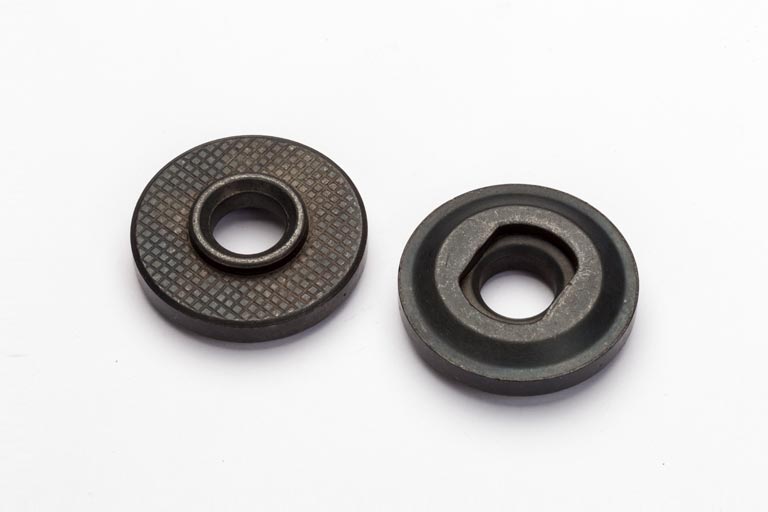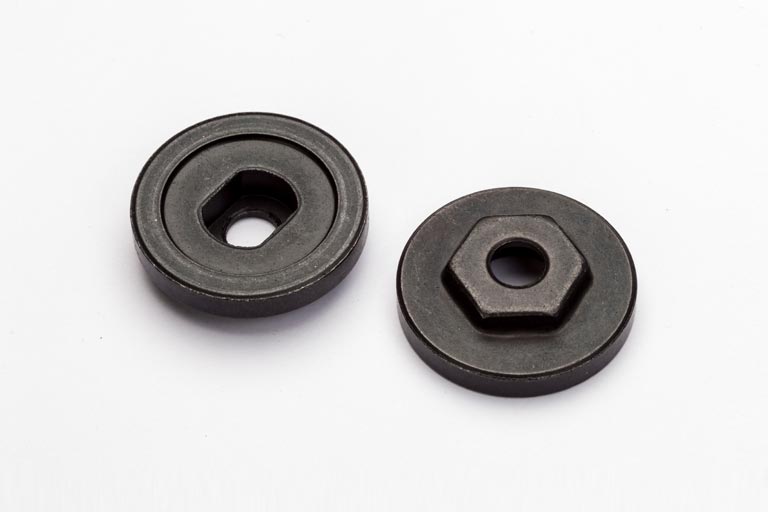 We are suppliers for leading brands in power tool industry for supply of ferrous clamp washers & non-ferrous bearings & brush holder inserts etc.
Properties like hardness, density, corrosion resistance, wear resistance and leak tightness are enhanced by producing a layer of iron oxide on the surface and within the pores by steam treatment for ferrous components.
Lubricants
Our self-lubricating bearings are impregnated with Enclo & Turbo 68 lubricants, but can be supplied with customized special lubricants.
Dimensional Tolerances
All cylindrical, Flange & spherical bearings are manufactured in accordance with agreed customer specifications.
Material Standards
All Ferrous & Non Ferrous materials are used by Referred Standards of
IS 3980-1982
USA - MPIF, SAE, ASTM
JAPAN - JIS
GERMAN - DIN
P/M Brass